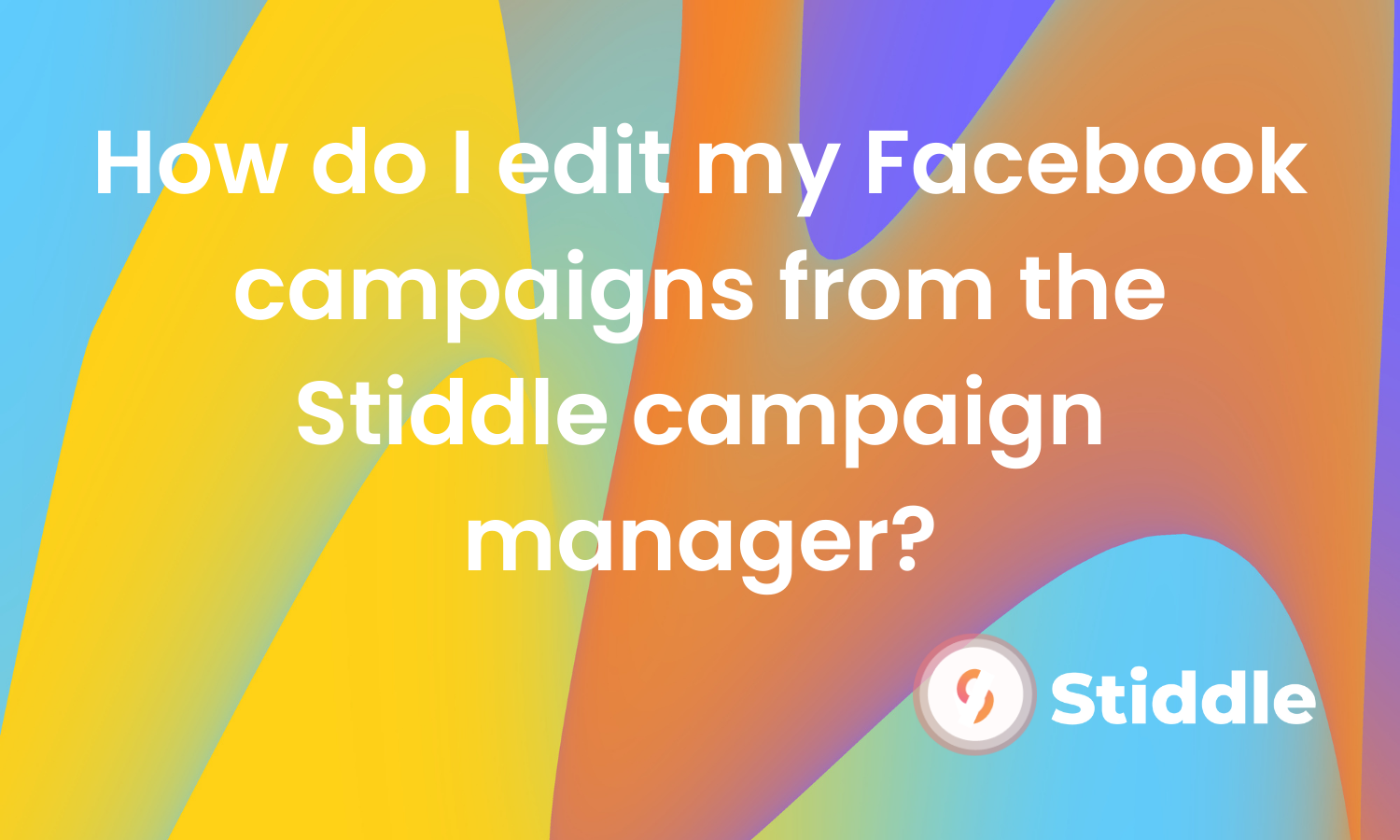 Although Stiddle doesn't allow you to make edits directly within the Campaign Manager, you can easily edit your campaigns, ad sets, and ads with a quick click of a button from Stiddle.
Start by navigating to the Campaign Manager within your Stiddle workspace.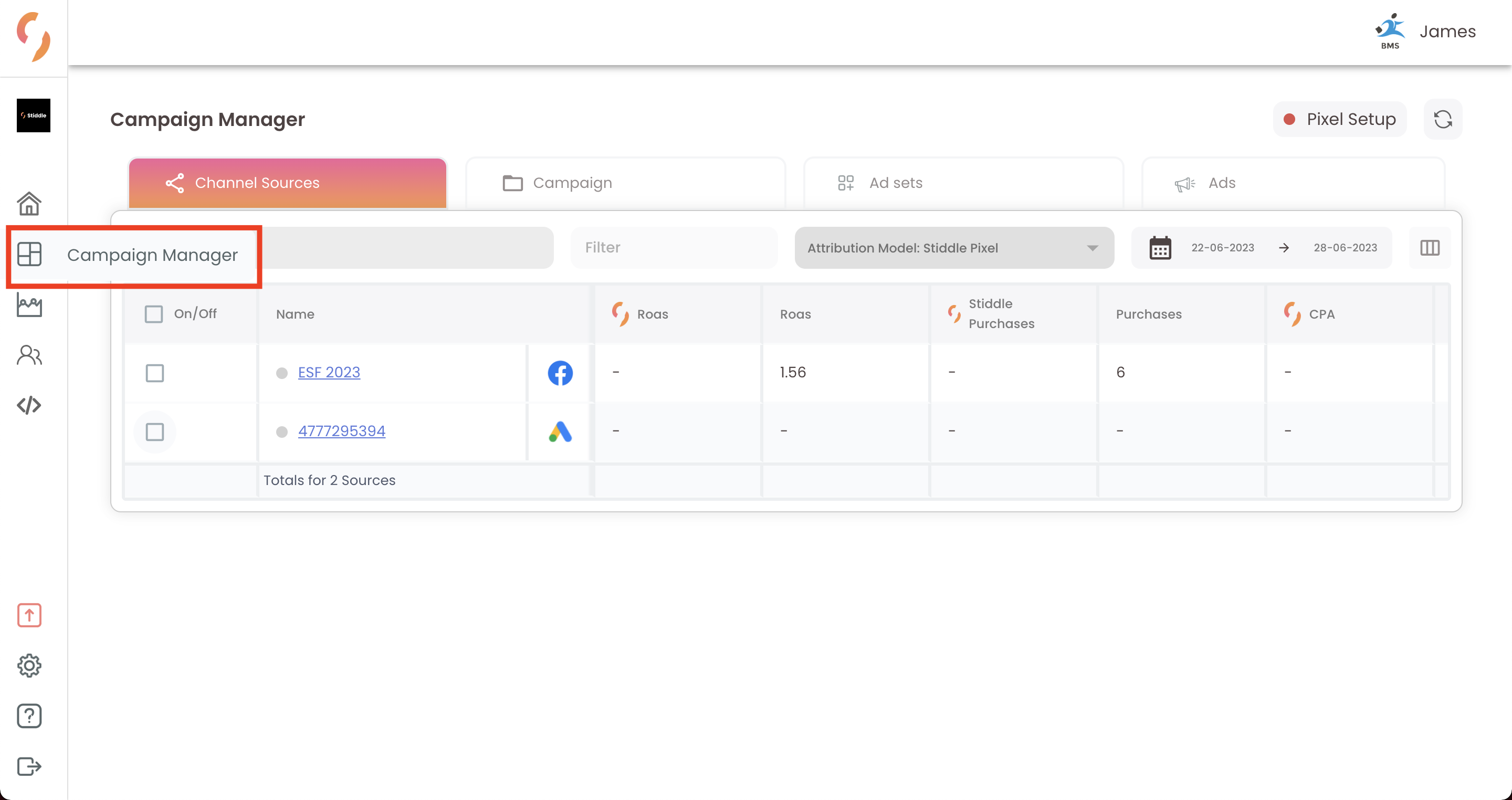 Next, select a channel source and hover over the campaign, ad set, or ad name that you want to edit and select the "Edit in Ads Manager" button.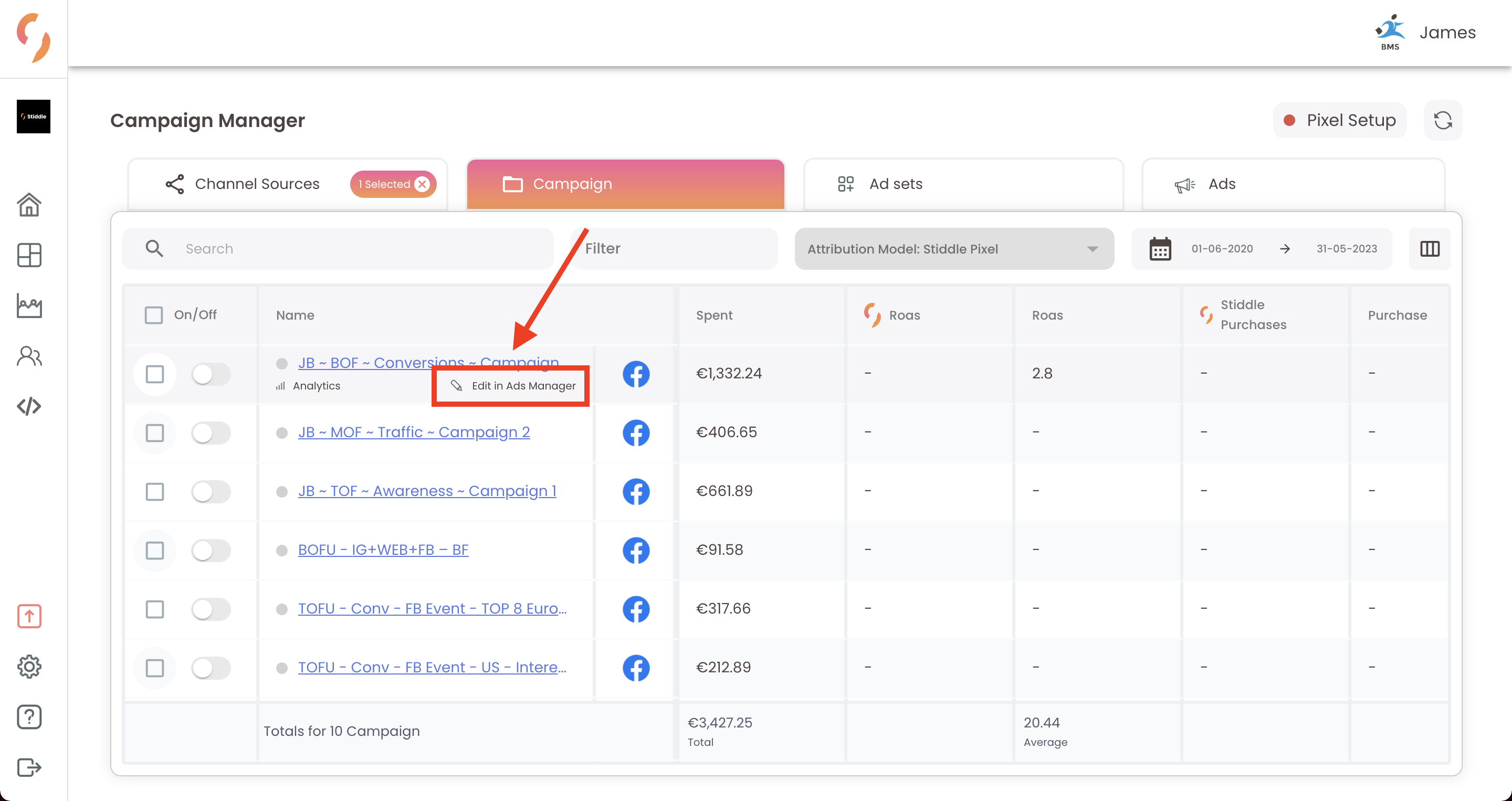 This button will automatically launch and open the campaign, ad set, or ad within your ad platforms native ads manager in a new tab.