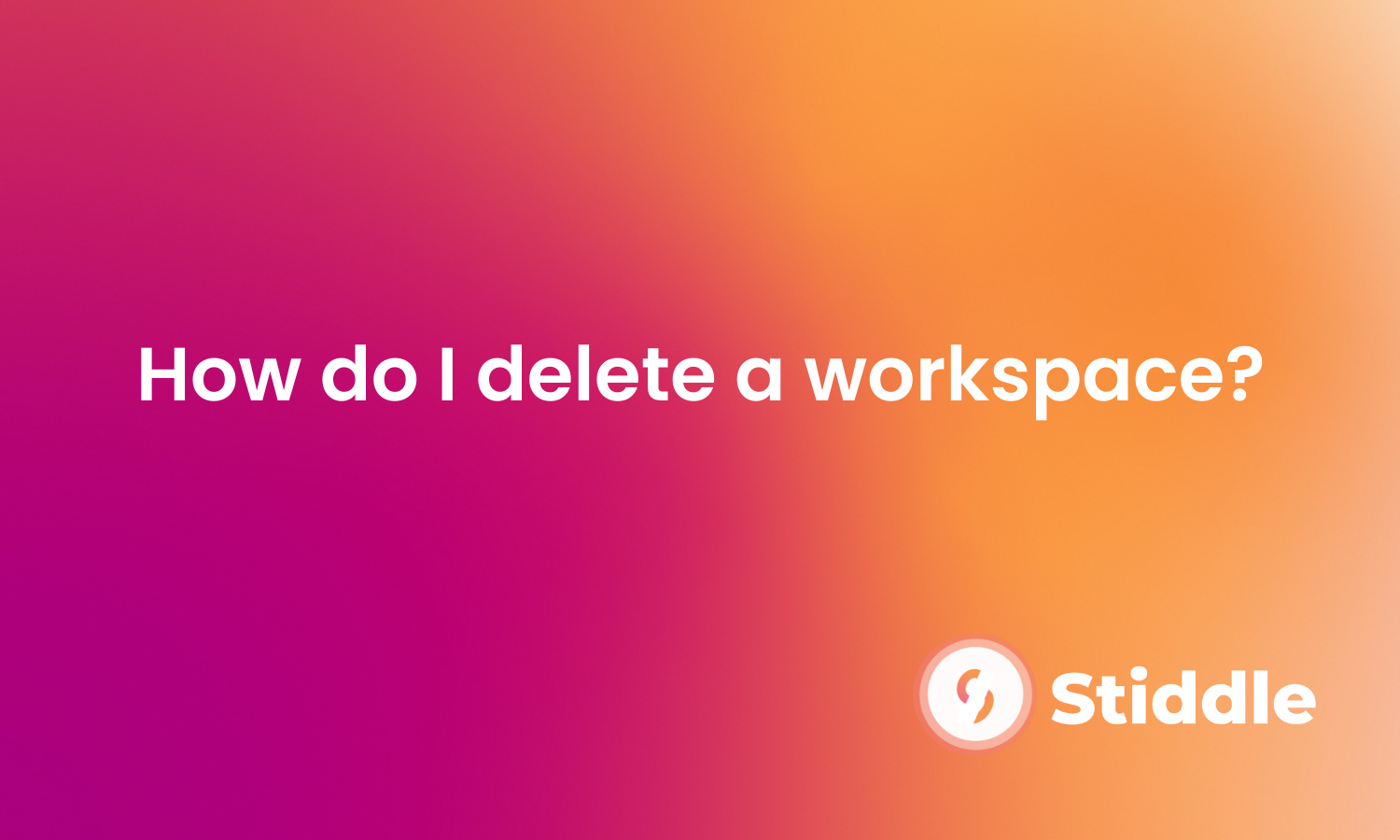 Deleting a Workspace
Select the workspace you want to delete, then navigate to workspace settings.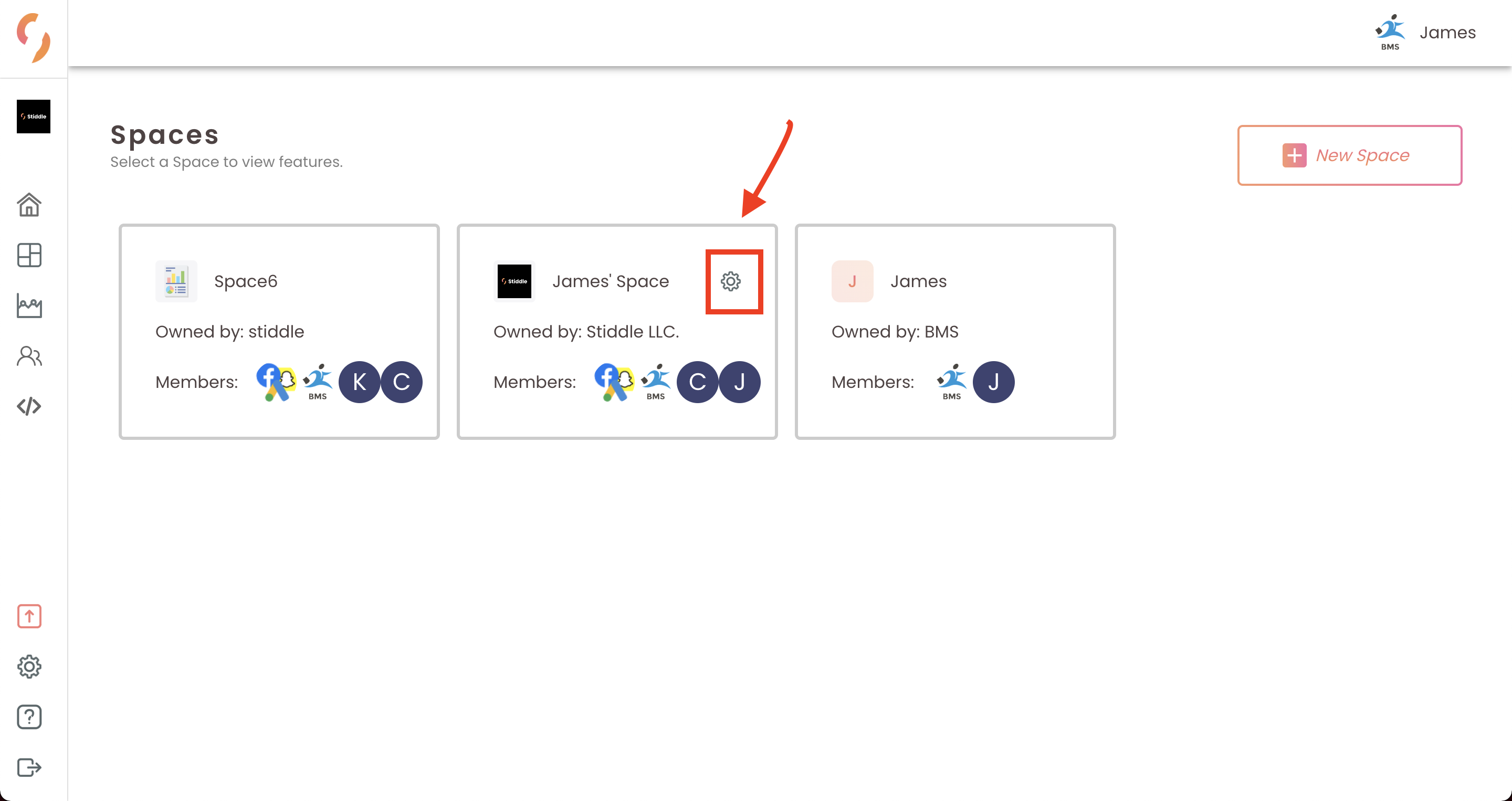 Make sure you are in "Space" settings when deleting and not in "General" or account settings. Then scroll down and select "Delete Space".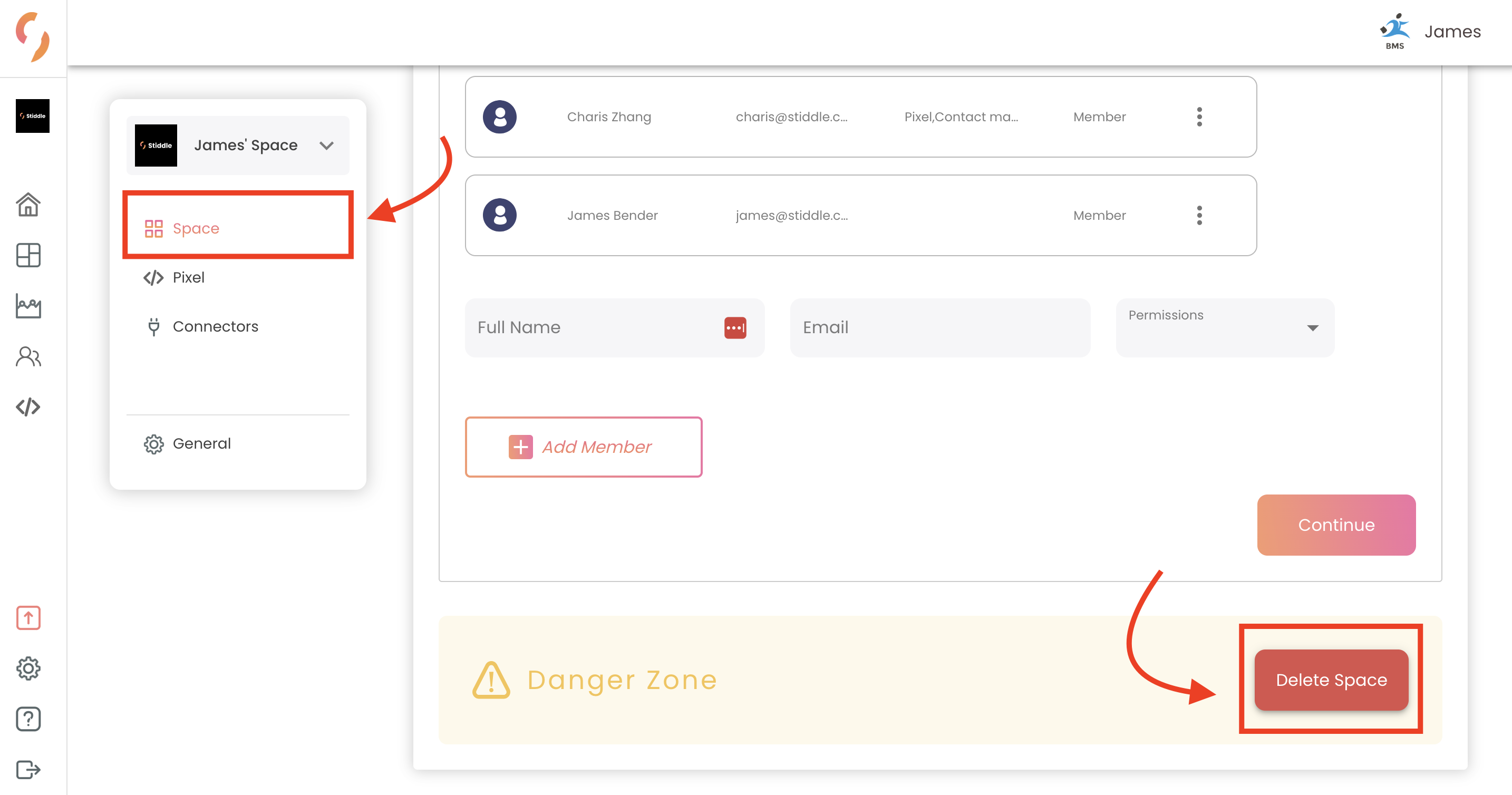 You'll be prompted one last time before deleting. Select "Delete Space". Please note that you need to be the owner of the workspace to delete it.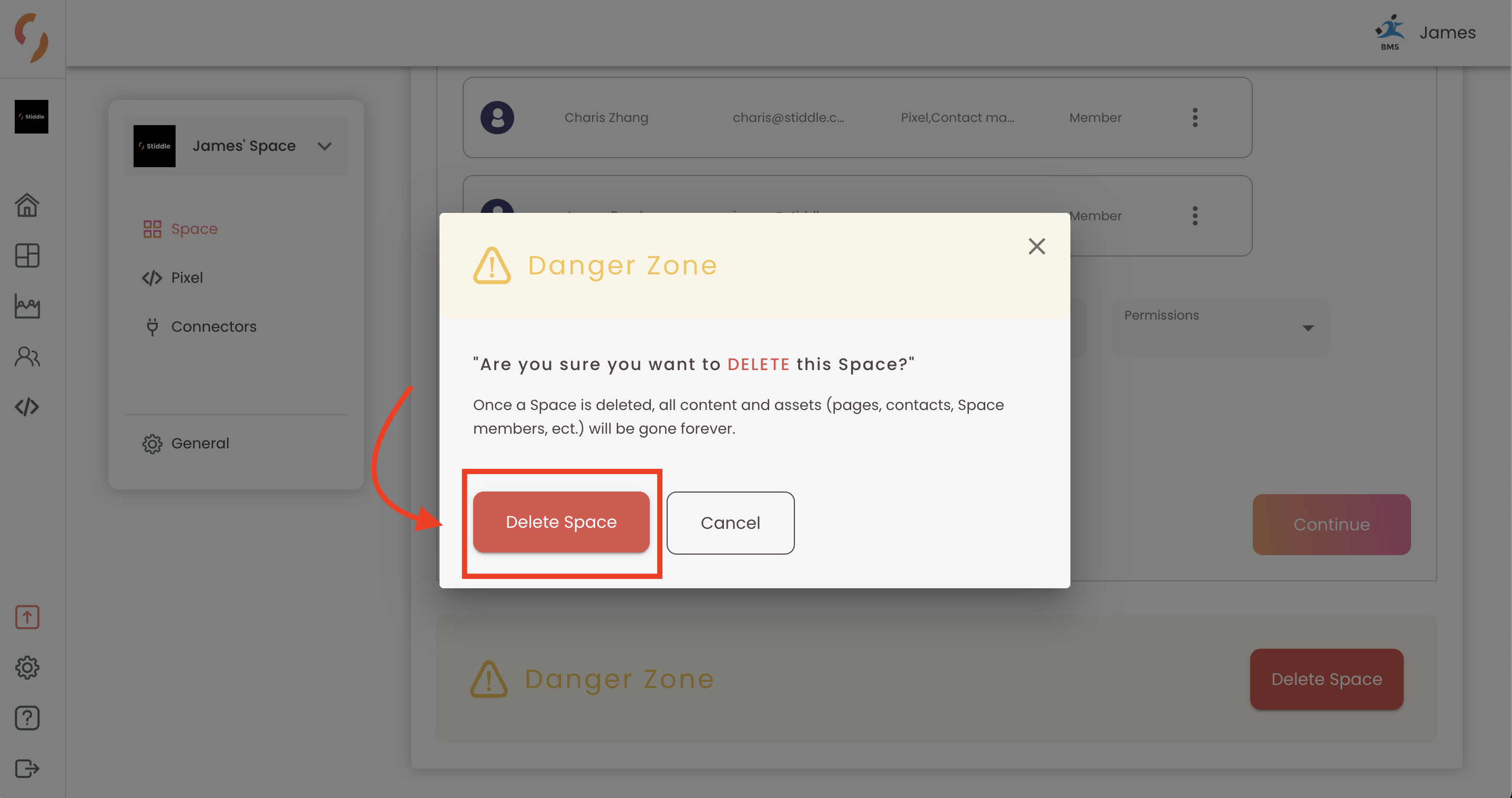 IMPORTANT: Please note that once your workspace is deleted, your ads will immediately stop tracking and all of the data collected from the Stiddle Pixel and UTM parameters will be deleted and gone FOREVER. Please make sure this is the right decision.
If you have any questions before deleting your workspace, please contact us. We're here to help!