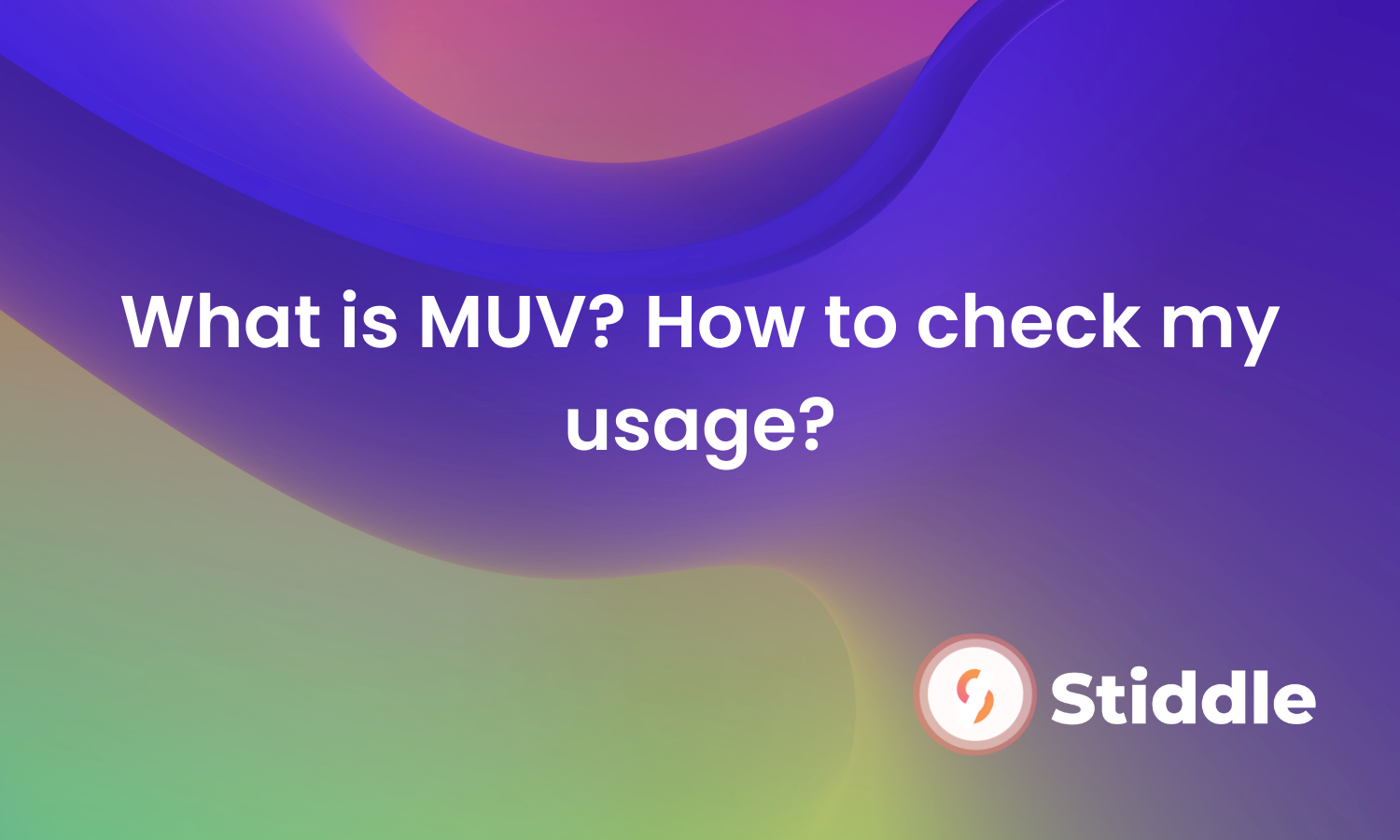 What is MUV? How to check my usage?
MUV stands for Monthly Unique Visitors, which refers to the number of unique visitors that a website receives in a month. Each unique visitor is counted as one MUV, including both anonymous and identified visitors. We charge based on MUV because it is a more accurate measure of website traffic and reflects the actual usage of the website. It also allows us to provide tailored pricing based on the specific needs of each customer.Charging based on MUV allows us to provide scalable pricing that aligns with the growth of your business. As your website traffic increases, your MUV count will increase and so will the pricing, ensuring that we grow as you grow. This pricing model is designed to be flexible and affordable for businesses of all sizes, while providing them with the data and insights they need to make informed decisions about their online presence. It also incentivizes our team to continually improve our services and provide value to our customers, leading to long-term partnerships and mutual success.
Checking my MUV
To check your MUV usage, simply navigate to your left hand navigation menu and hover over the "Up Arrow" button. From here, you'll be able to see a quick preview of your current MUV and how many days are left in your billing cycle.