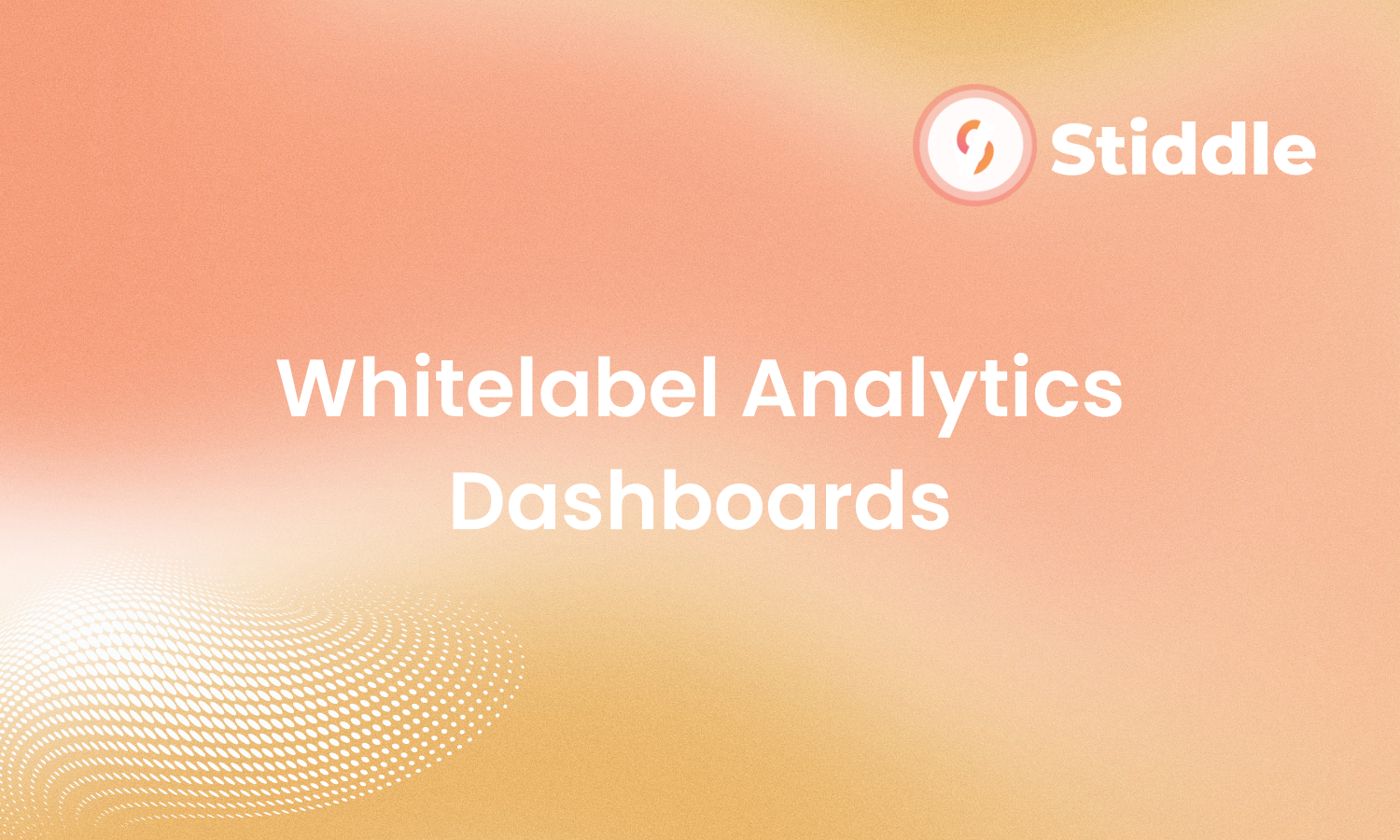 Whitelabel Analytics Dashboards
Adding your logo to the dashboard
Easily white-label your dashboard with your workspace logo. Your workspace logo can be updated within your workspace settings.
To enable your workspace logo on your dashboard, navigate to the top right of the dashboard, select the share icon, then select "Share Link".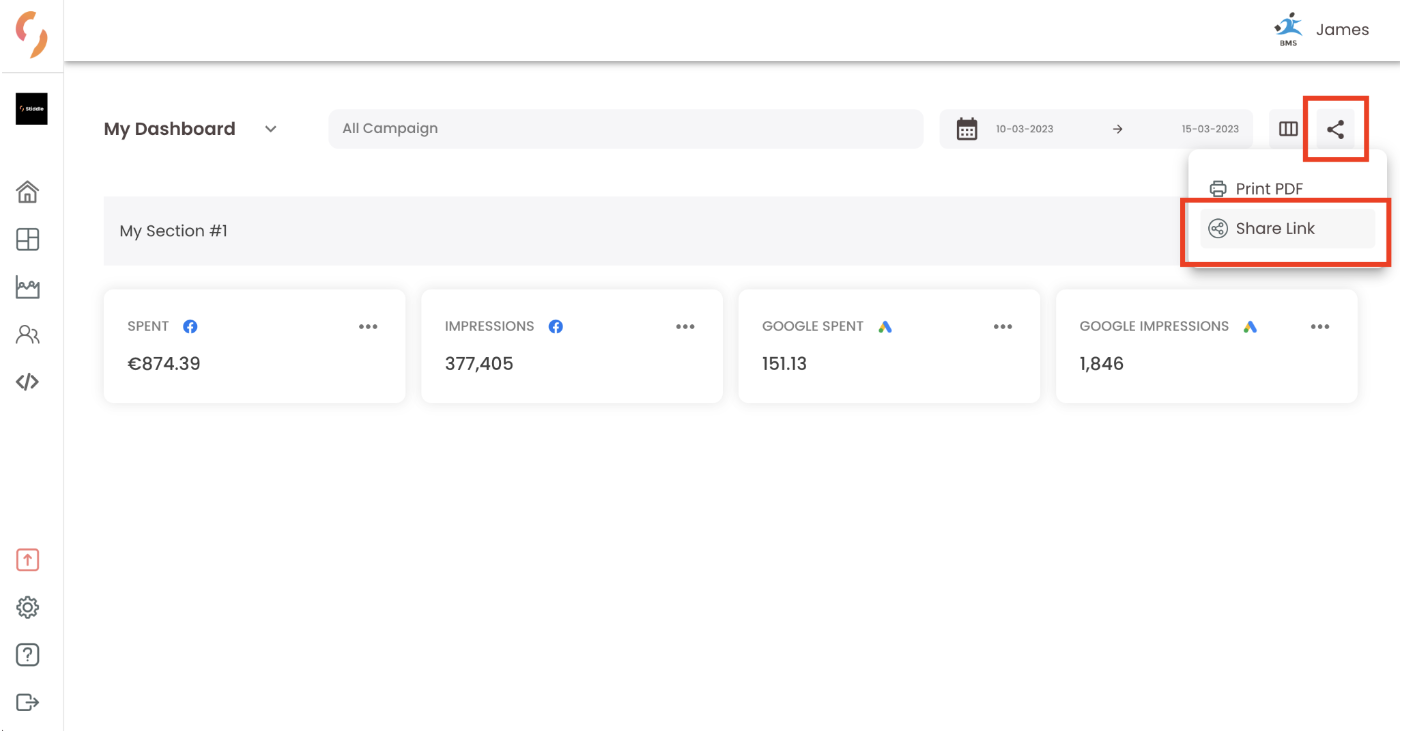 From here, simply select "Add Workspace logo to this board" and refresh your page.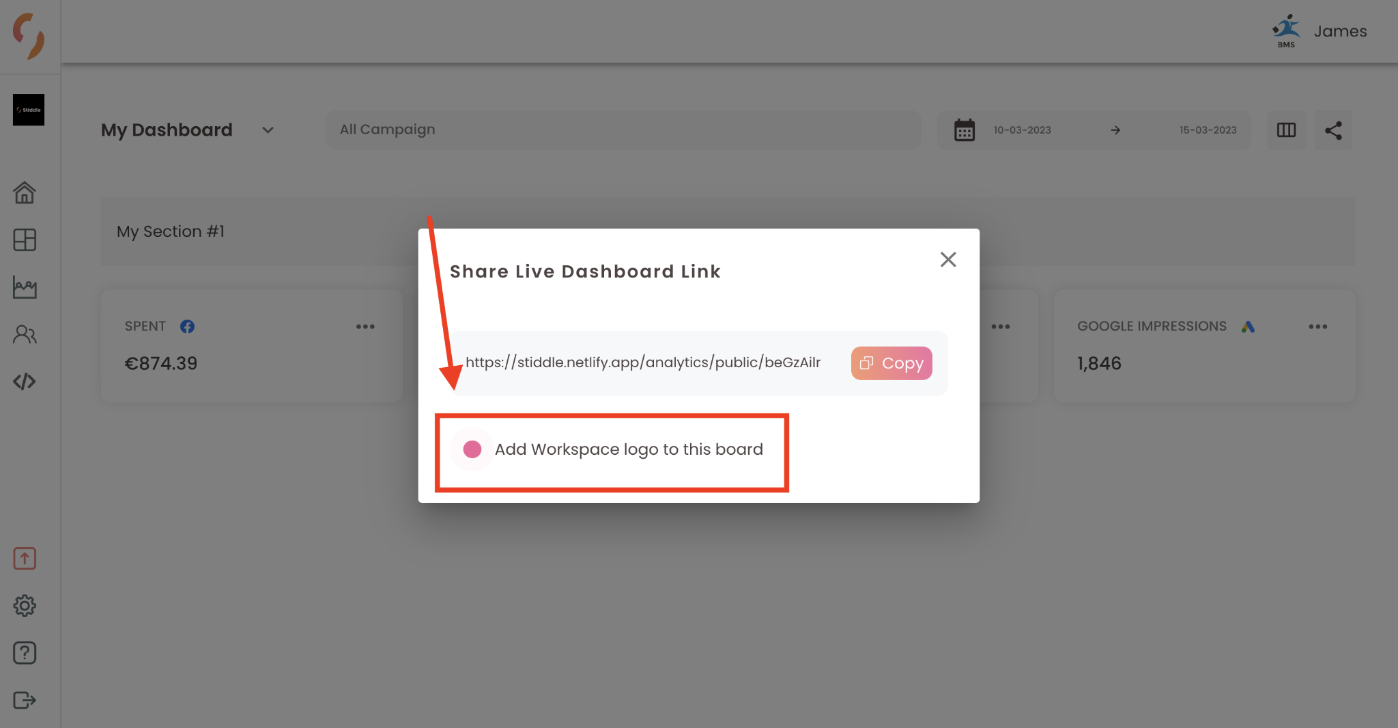 You'll now see your workspace logo added to the top left corner of your dashboard.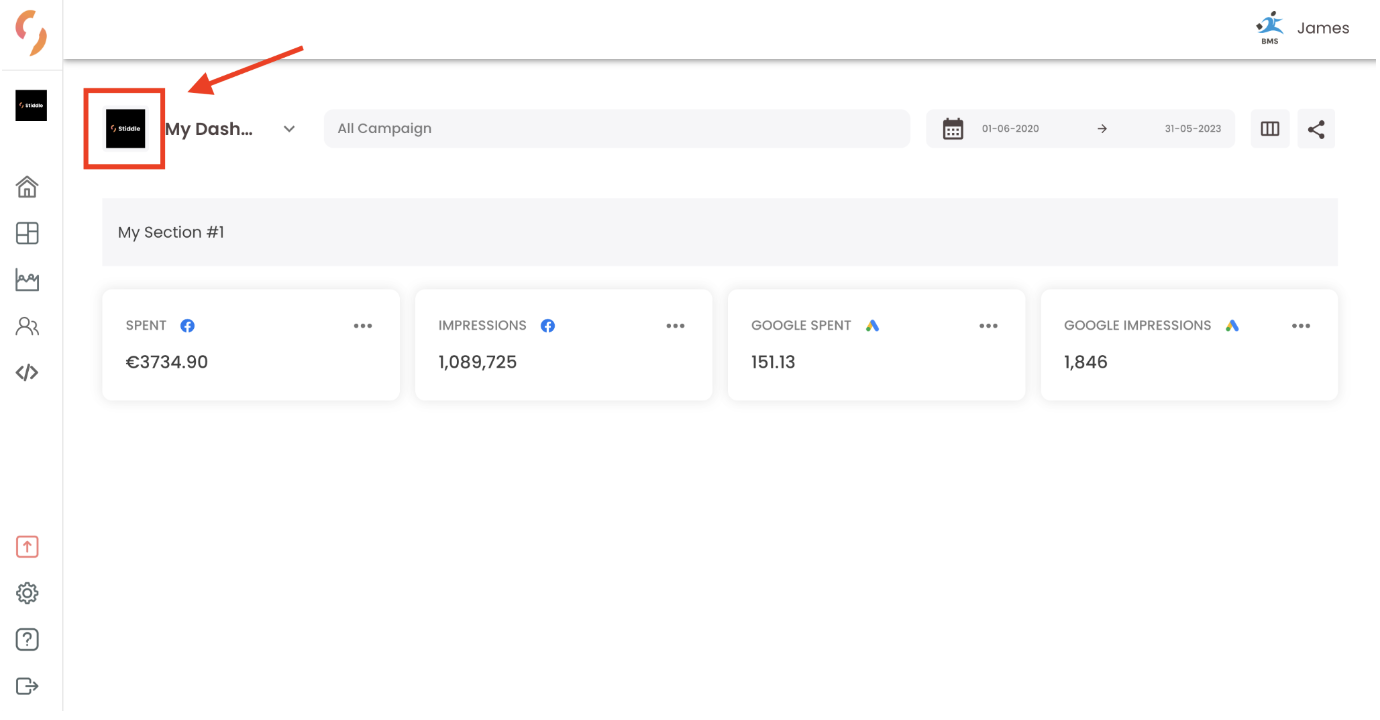 Once enabled, your workspace logo will appear on your dashboard when it's shared, downloaded, or printed.