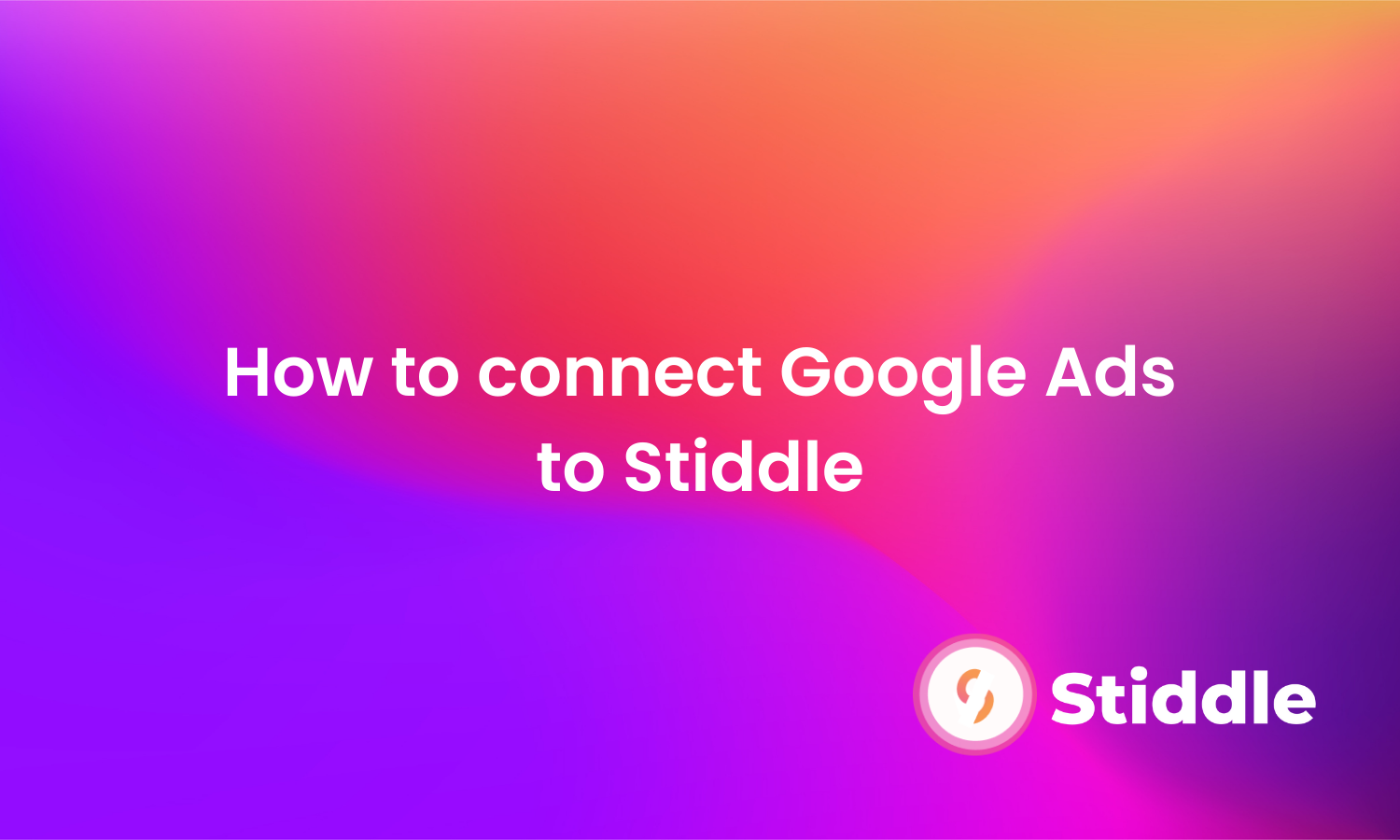 Connecting Google Ads to Stiddle
Connect Google Ads to Stiddle to start syncing your campaign, ad group, and ads data for a single source of truth with purchase tracking, attribution, identity resolution, and reporting.
To connect Google, select the workspace you want to connect to. Once selected, navigate to the workspace settings and select "Connectors".
Select "Ad Channels", find Google Ads, then select "Connect To Stiddle".
Follow the instructions on the screen to complete the integration with Google Ads and Stiddle. Make sure to provide access to all of the required permissions requested by Stiddle.
IMPORTANT: Note that Stiddle doesn't support the connection of Google's Ad "Manager" accounts. Please be sure to connect directly to the ad account within the manager account.
Once connected, you'll see a list of all your Google ad accounts. Begin syncing Google with Stiddle by selecting one of the ad accounts.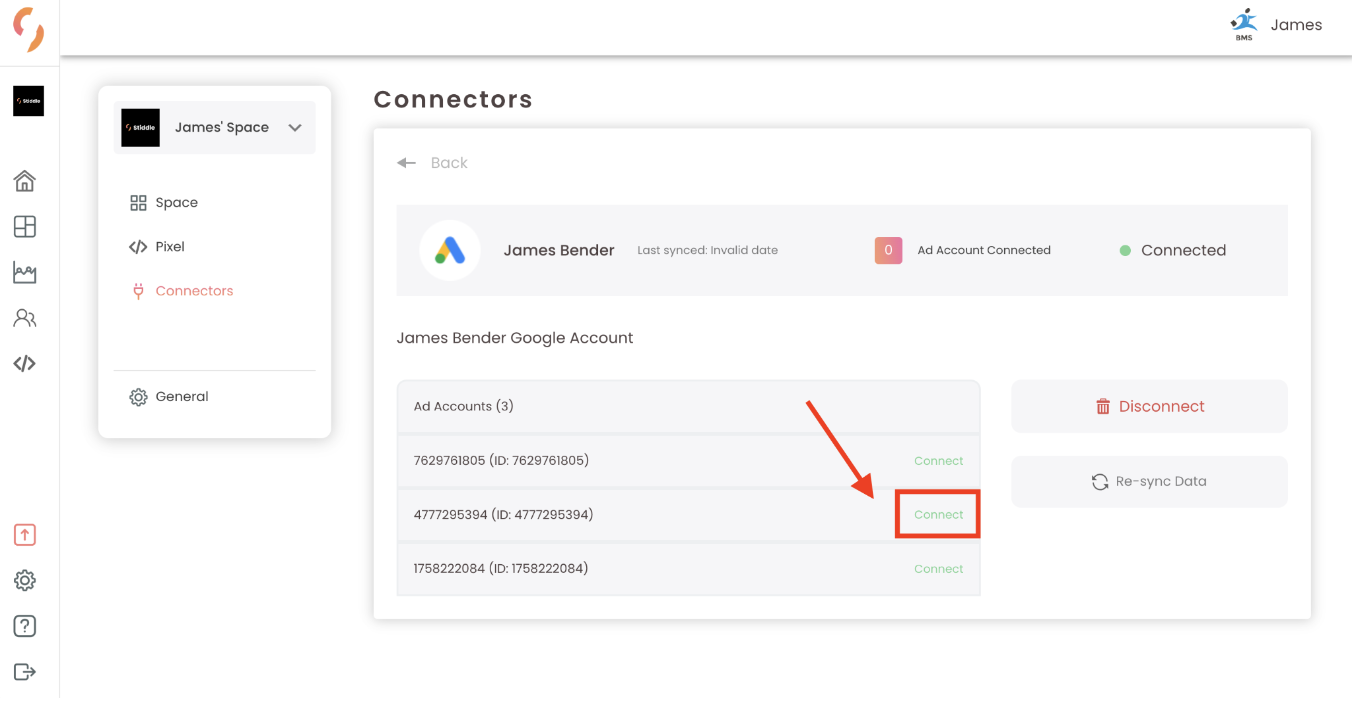 IMPORTANT: Please note that only one ad account can be selected per workspace. Once connected, your Google Ads data will sync with Stiddle. If you need to track and manage additional Google ad accounts, please create a new workspace then connect and select your ad account, and set up tracking accordingly.